Hey guys, today we're gonna check out the most recent issue of Avengers vs. X-Men, which seems like it's been lasting forever! With this issue, we're one step closer to the ending, which seems like it can't come fast enough at this point.
Avengers vs. X-Men #9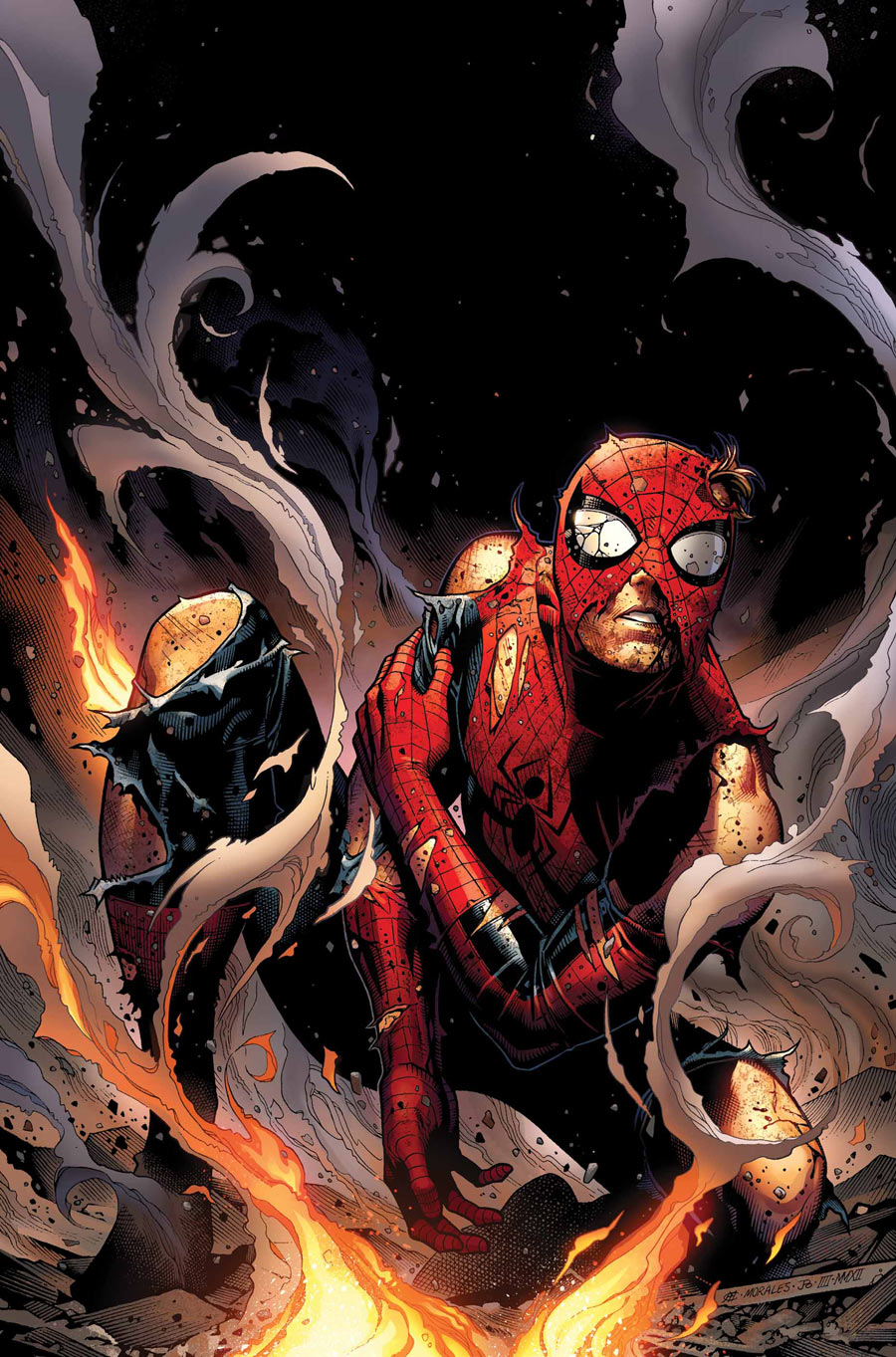 Summary:
After starting things off in K'un Lun where Spidey is giving advice to Hope about training and how every Avenger has their time to step up and save the day, we see that each time the Avengers face The X-Men, they lose a teammate in battle, most recently Thor, and things aren't looking good for the Avengers. We then see Cyclops and Emma talking, with hints that the Phoenix Powers are corrupting Emma Frost, but before Scott can realize, he heads off to find Hope when Emma mutters that she knows Hope is at K'un Lun. From there we see Emma is just going around killing people in cold blood that have killed mutants, even if it was by mistake. Over on Wakanda, Storm tries to talk to Black Panther as he cleans the ruins of his land, but she's told the X-Men are enemies of Wakanda now, and he's annulled their marriage. A hurt Storm then gives Black Panther a tip on where the Avengers can grab the people they have that were taken by the Phoenix Four. The Avengers move in to save their people and get Thor, Thing and the rest but are attacked by Colossus and Magick. Spider-Man decides his time is now, and webs his allies back and causes a cave in to trap him with Colossus and Magick. Spider-Man tries to buy his friends time but is beaten to within an inch of his life by Colossus. When asked why Colossus won't just kill him by his little sister, Magick, she states he's becoming weak. Spider-Man stirs the pot by saying they should relax because if they fought, one could take the other one's powers, and no one wants that. The Avengers finally regroup and go back to save Spidey but find him barely standing about the unconscious bodies of Magick and Colossus, having tricked the two into defeating one another. But before the celebration can begin, an even stronger version of Cyclops appears before the Avengers, and tells Hope that it's time to come home, as this issue ends.
Thoughts:
Now, this was a pretty great issue. I loved seeing Spidey get the spotlight, and he's the kind of character that you believe could trick the amped up brother-sister duo into fighting one another. Also, I was surprised to see T'Challa and Storm's divorce I guess in this issue, that definitely caught me by surprise. I'm wondering if Cyclops is going to have to be the one who stops Emma's rampage or if this inevitably leads to Jean Grey returning to take on a evil, Phoenix-fueled Emma Frost. Either way, this issue built a lot of questions I can't wait to see the answers to.
Score:
9
/10
Spider-Man: Did I do good, Uncle Ben?